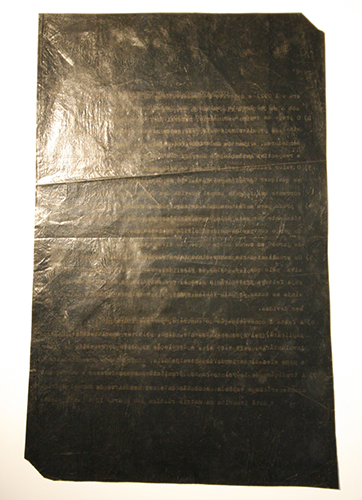 ENCODED SIGNALS Escrita à máquina sobre papel químico 32,5x20,5cm Porto 2019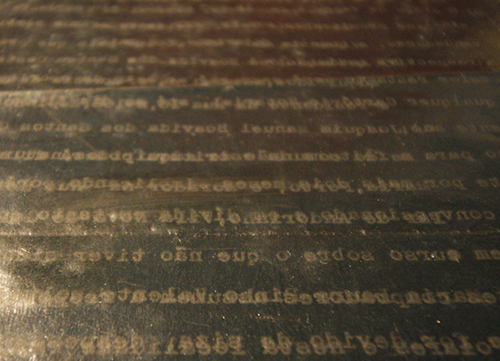 ENCODED SIGNALS Escrita à máquina sobre papel químico 32,5 x 20,5cm Porto 2019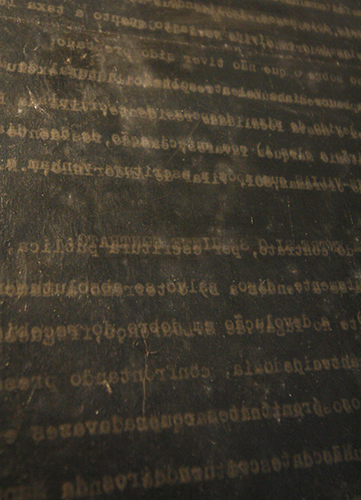 ENCODED SIGNALS Escrita à máquina sobre papel químico 32,5 x 20,5cm Porto 2019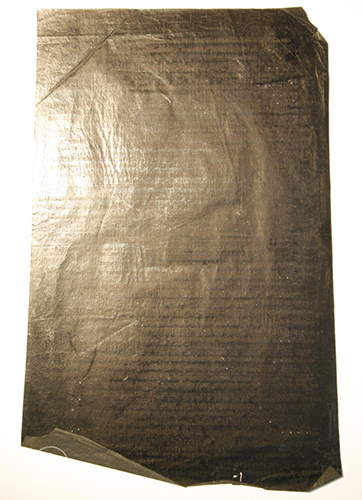 ENCODED SIGNALS Escrita à máquina sobre papel químico 32,5 x 20,5cm Porto 2019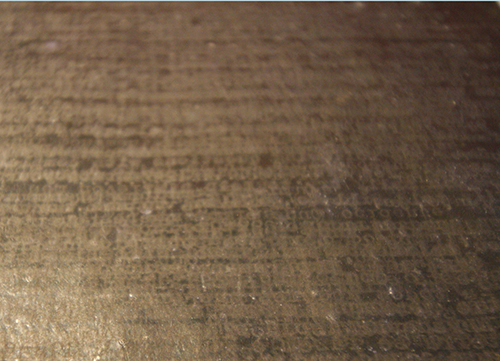 ENCODED SIGNALS Escrita à máquina sobre papel químico 32,5 x 20,5cm Porto 2019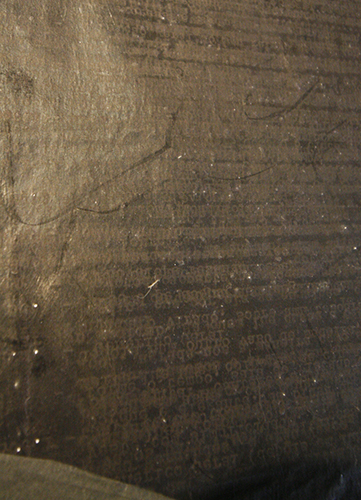 ENCODED SIGNALS Escrita à máquina sobre papel químico 32,5 x 20,5cm Porto 2019
Encoded Signals
"Nós apenas somos escritos quando escrevemos." – Jacques Derrida

Com a caneta, lápis ou máquina de escrever, a mão escreve ou pressiona cada tecla enquanto acto físico, emocional e psicológico. O lápis, ou a máquina, transforma-se numa extensão do nosso próprio corpo. Pensamos com ambos os instrumentos que nos possibilitam uma escrita – como se fossem os nossos próprios membros. Através da escrita, o ser transforma. Ela é um mundo mas também é o outro. Uma escrita que nos escreve e permite, ao mesmo tempo, comunicar em segredo.
"We are only written when we write." – Jacques Derrida

With the pen, pencil or writing machine, the hand writes or pressures each key as a physical, emotional and psychological act. The pencil, or the writing machine, is transformed into an extension of our own body. We think with both instruments allowing us to writing – as if they were our own body members. Through writing, the being transforms. It is one world but it is also the other. A writing that writes us and that allows, at the same time, to communicate in secret.